Hugh & Grace
Launching a mission-driven, clean self care brand for families.
Strategy / Identity / Packaging / Print / Photography
During their 14-year struggle with unexplained infertility, Hugh & Grace founders Sara and Ben Jensen learned that hormone disruptors in everyday products can have serious medical repercussions. They reached out to Ludlow Kingsley to help them launch a brand that offered high-performing, hormone safe self care for the entire family. We created a brand identity and packaging system that speaks to the company's ethos of cleaner, healthier skincare.

"With help from the beautiful branding work from Ludlow Kingsley, we've grown our brand from a family-funded startup to a thriving company with over $21.6M in annual sales," notes co-founder Sara Jensesn. "Even 3+ years after our launch, our customers and partners still consistently compliment us on our lovely branding and packaging."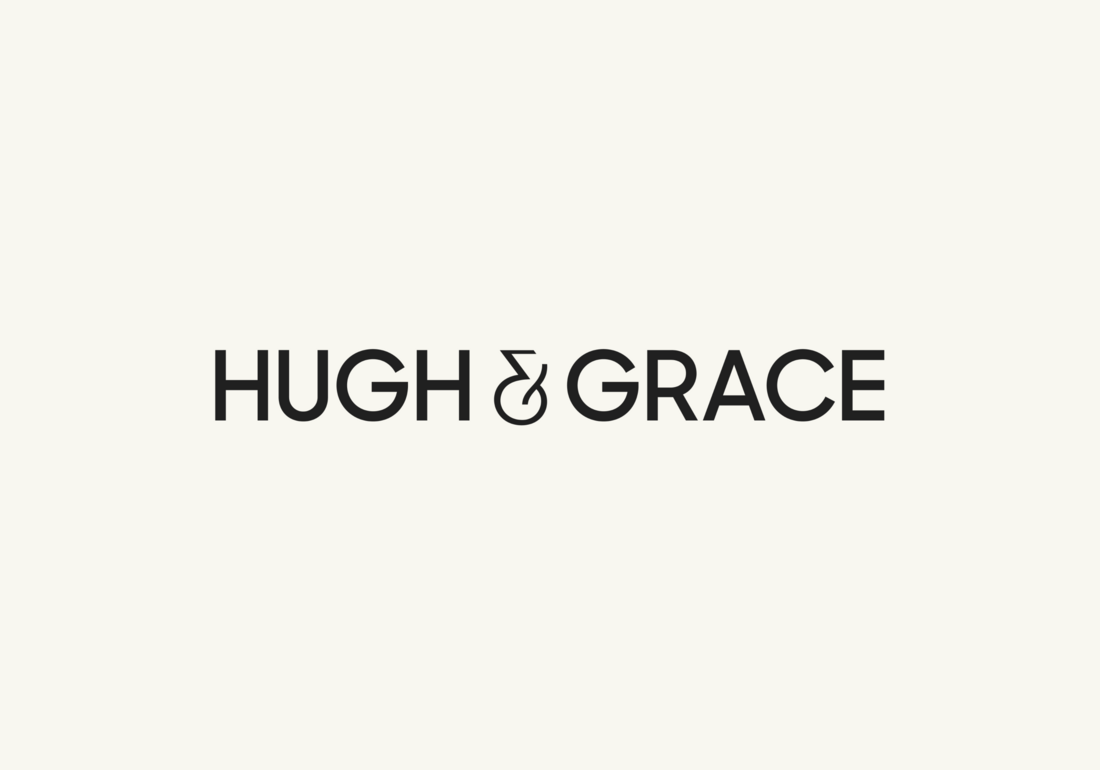 Logo Design
This modern and round sans-serif custom-type design speaks to the brand's commitment to clean products. The ampersand splits the two words invoking a touch of style.
Brand Strategy
We had the pleasure of working with co-foudners and husband/wife duo Sara and Ben to understand the mission behind their business. Driven by their personal challenges, they felt a responsibility to educate and empower individuals to reduce their chemical body load. Our approach involved shaping the brand to reflect the same simplicity and warmth as their vision for inspiring people to embrace safe, healthy living. 
Packaging Design
Amber glass bottles were printed with minimal white typography and paired with boxes in soothing tones to create a fresh, elevated experience. Simple and clear product names and information architecture made each product's purpose easy to understand.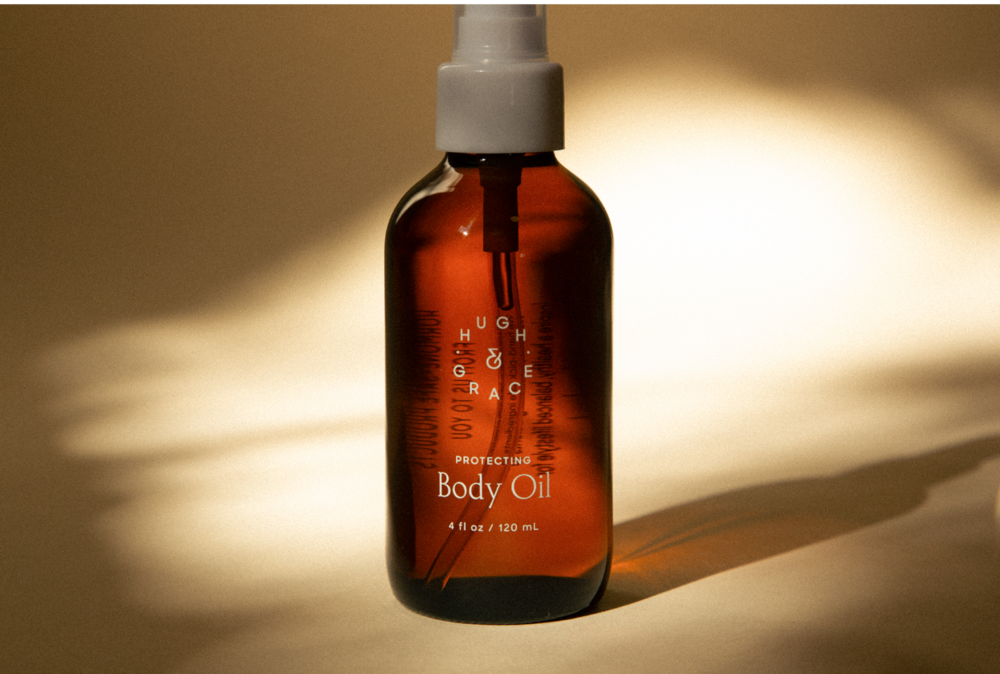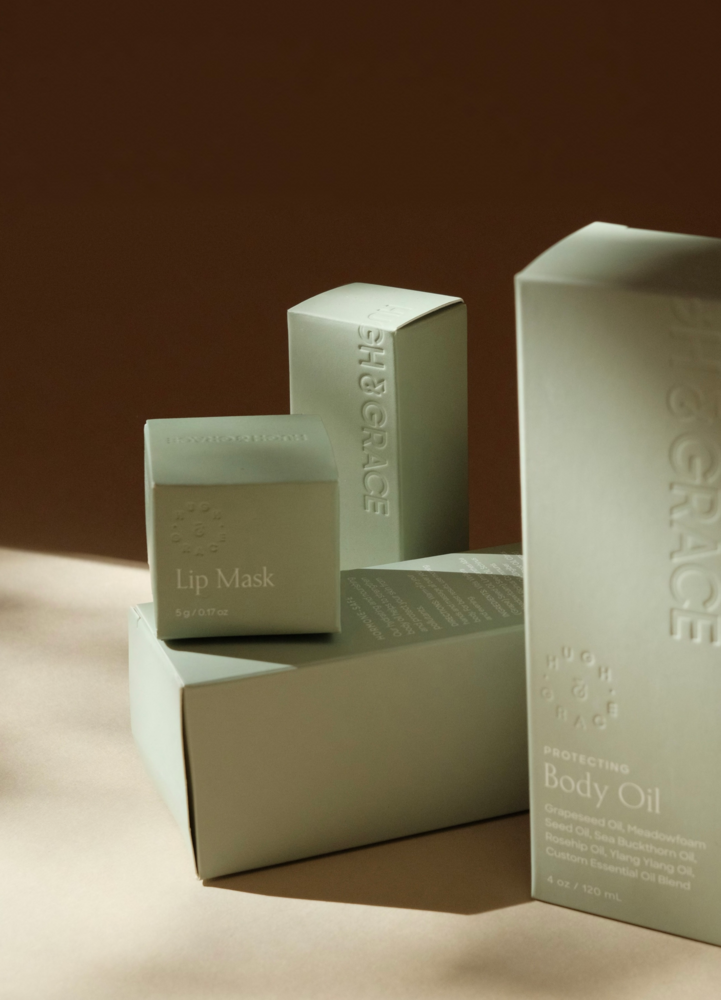 Brand Collateral
Our zen garden-inspired graphic system acts as a lovely accent to the elegant typography, fresh photo style, and thoughtful brand messaging.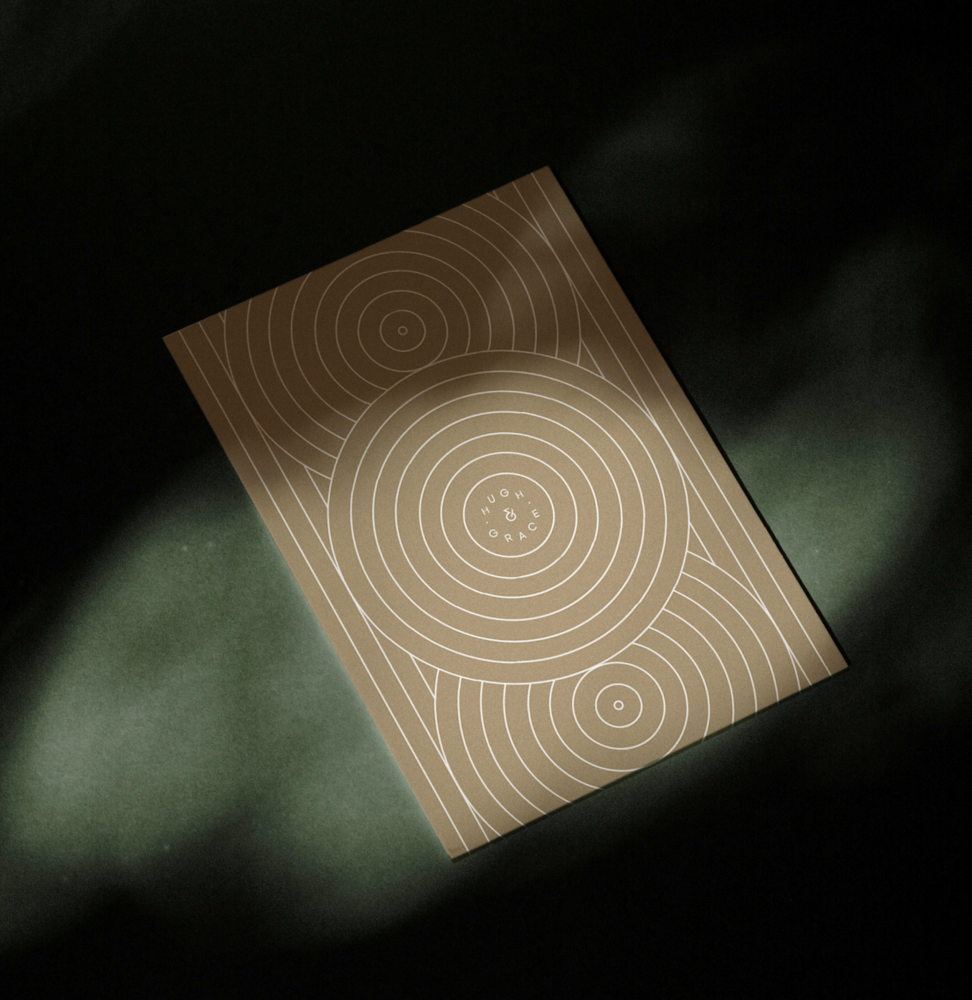 Brand Recognition
Since the launch, Hugh & Grace has grown to become a beloved brand by many with features in Forbes, The Wall Street Journal, The Zoe Report, and more. 
Thank you for reaching out!
We will be in touch shortly.