Truffle is a D2C retail brand that creates clear and eco-friendly bags, clutches, and totes designed to make customers feel effortlessly put together. From beautiful TSA-approved makeup bags to unique date-night clutches, Truffle was an instant hit with customers all over the world. 
Founders Sarah and Maria came to us looking for a completely custom Shopify Plus e-commerce experience. We brought an elevated approach to information architecture, copywriting, photography art direction, color palette, and illustration. Our team was especially excited about creating a seamless, on-brand shopping experience on mobile – where most of their customers experience the website.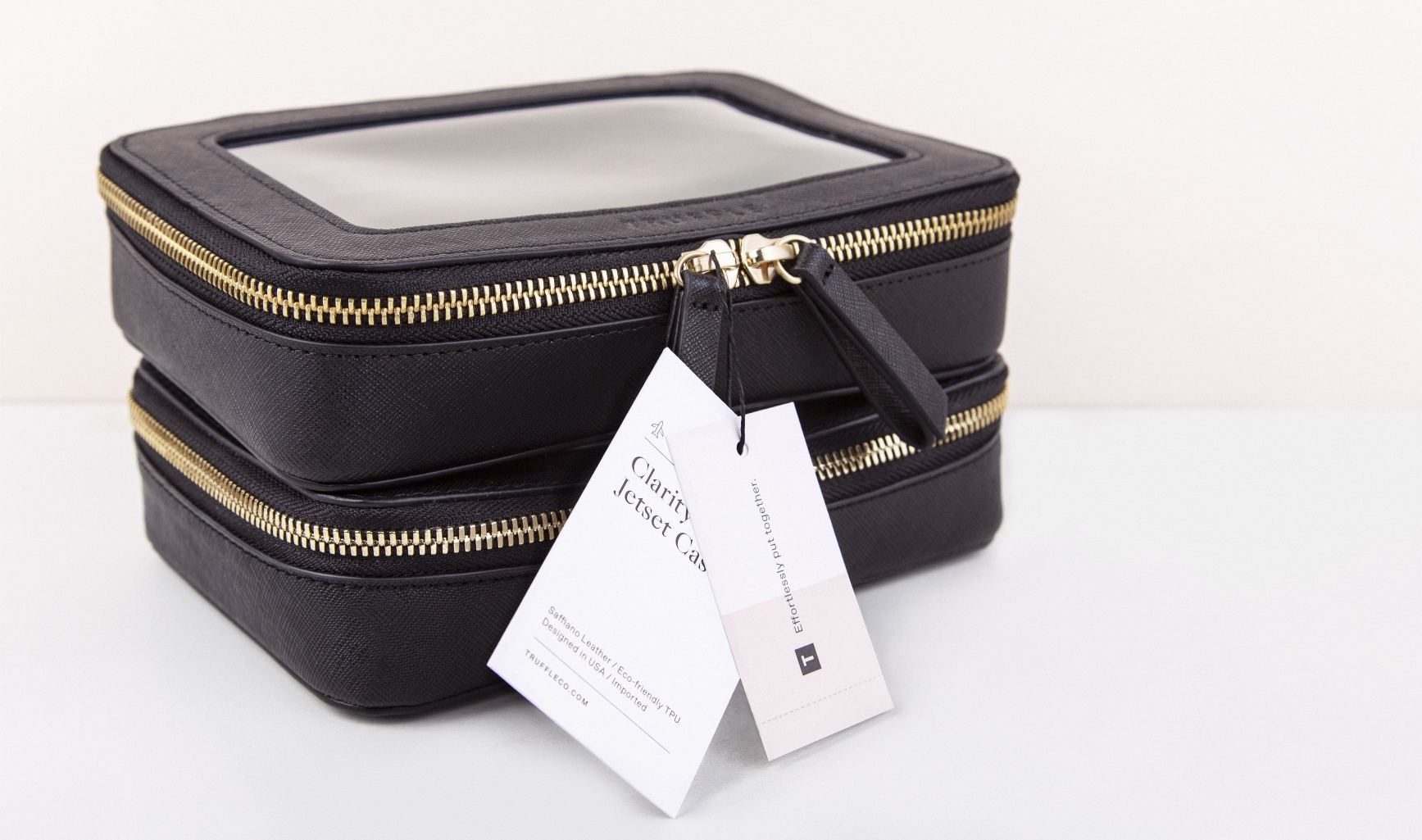 Truffle is not only transparent, but also designed for the multi-tasking woman on the go.
---
Being able to see exactly what's in each Truffle made our lives so much easier, and we covet our favorite bags too (we can't live without them!). At Truffle, we aim to create beautiful, transparent, versatile products for our many needs. We can't wait to see what's next.

"Truffle was inspired by our love of handbags and frustration with the cluttered chaos that inevitably evolves inside of them. Our mission: to reimagine the way we carry our everyday essentials."
---
We set out to create chic, eco-friendly, transparent solutions that effortlessly organize what's uniquely important to today's multi-tasking woman — whether that be for travel, a night out, or the needs of her every day. We like to think we make clear delightful.
Copywriting & Mobile E-Commerce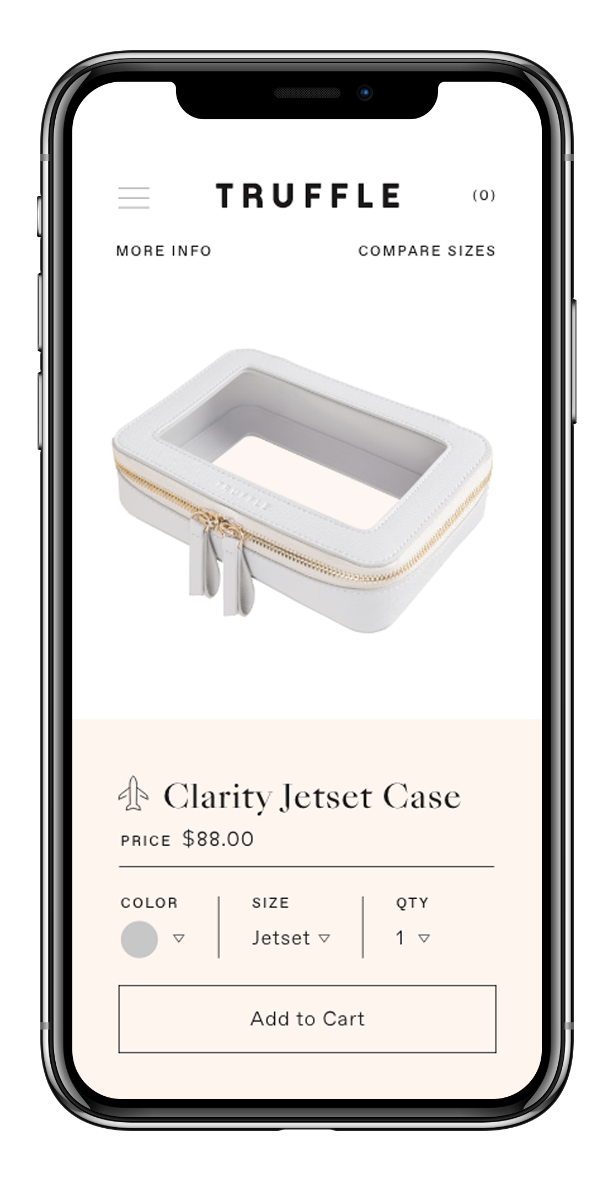 MERRY
MATES
Your favorite pieces in new
colors. A perfect match.
Shop Holiday
Thank you for reaching out!
We will be in touch shortly.