Papaya Pet Care
Dreaming up a friendly and welcoming veterinary clinic brand. 
Strategy / Naming / Identity / Web / Packaging / Print / Illustration / Photography / Environmental
Investment firm Accord Capital entrusted the Ludlow Kingsley team to help them build a new veterinary brand that reimagined the way pets receive care. From finding a name that would perk up a pet's ears to building an illustrative visual identity suite, we created their holistic brand system.
We helped Papaya Pet Care launch their flagship clinic in San Diego, and grow their pet care business across California. We served as a long-term creative partner, designing key environmental elements, taking adorable photos of pets, implementing a scalable content marketing strategy, and so much more.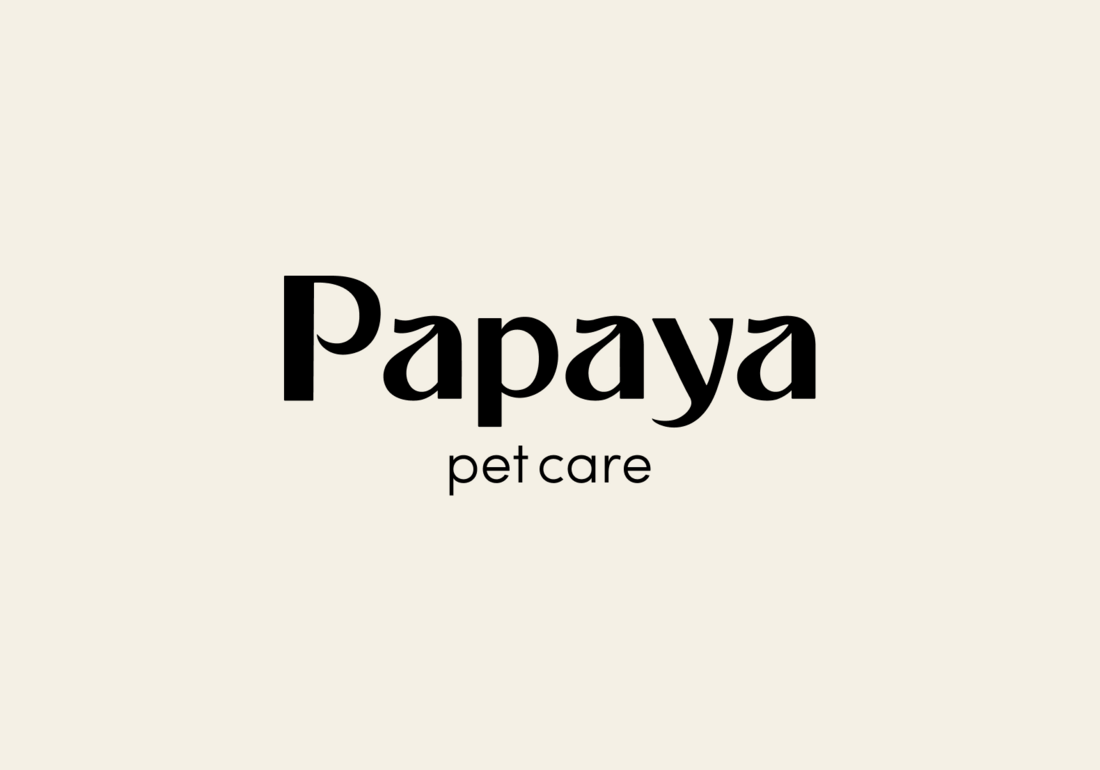 Name & Logo Design
The logo's custom typeface exudes confidence and maturity, in addition to the fun of pet ownership. The curvature of the letters is dynamic and lifelike—as if they could unfurl and stretch like a cat waking up from a nap in a sunbeam.

We also coined the brand name Papaya Pet Care, offering memorability, alliteration, and the potential for positive associations among pets. We imagined a pup's ears perking up when their pet parent says to them, "Let's go to Papaya!" 
Brand Strategy
Through extensive qualitative research and stakeholder interviews, we identified the opportunity to differentiate Papaya by embracing veterinary methodology that prioritized the emotional and physical well-being of animals during their entire clinic visit. We created the tagline "Changing the way your pet sees the vet" to speak to the differentiation of a better experience for our furry friends. 
Illustration & Animation
With playful cat and dog illustrations inspired by real-life pet mishaps and moments, we take a whimsical journey into the world from a pet's point of view. We delve into everyday scenes, like a pooch playing with a ball or a cat knocking over your favorite vase, while also offering a broader perspective of cityscapes using a modular shape system.
Branded Merchandise
We curated and designed Papaya Pet Care's branded merchandise to meet the expectations of their core audience, millennial pet parents. We selected a range of items for different membership tiers, including tech bags, pet-related products, and vibrant brand illustrations. The kits were thoughtfully packaged with playful illustrations and included a personalized welcome notecard, creating an engaging onboarding experience for customers and employees alike.
Photography
We enlisted the furry stars from our own friends and families for our pet photoshoot and handcrafted the set design based on Papaya's signature brand shapes. In our studio, we pampered dogs and cats with treats, toys, and playful sounds to capture charming photos. It was easier said than done...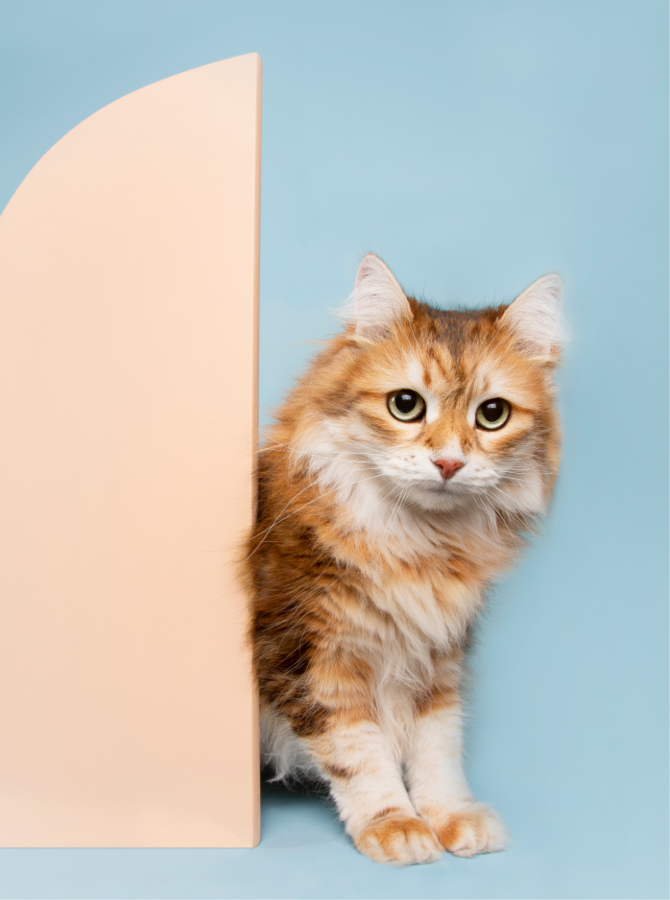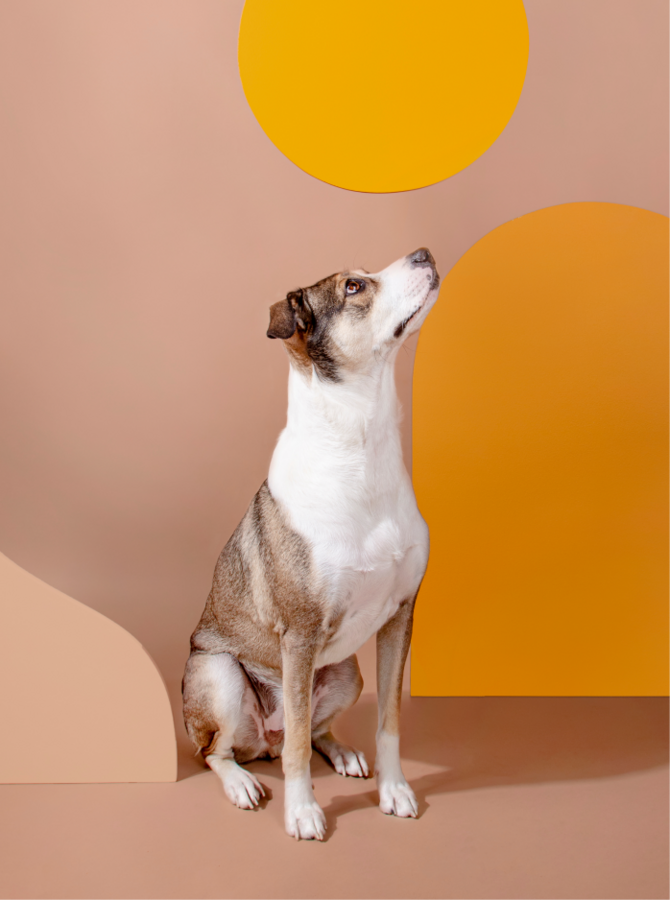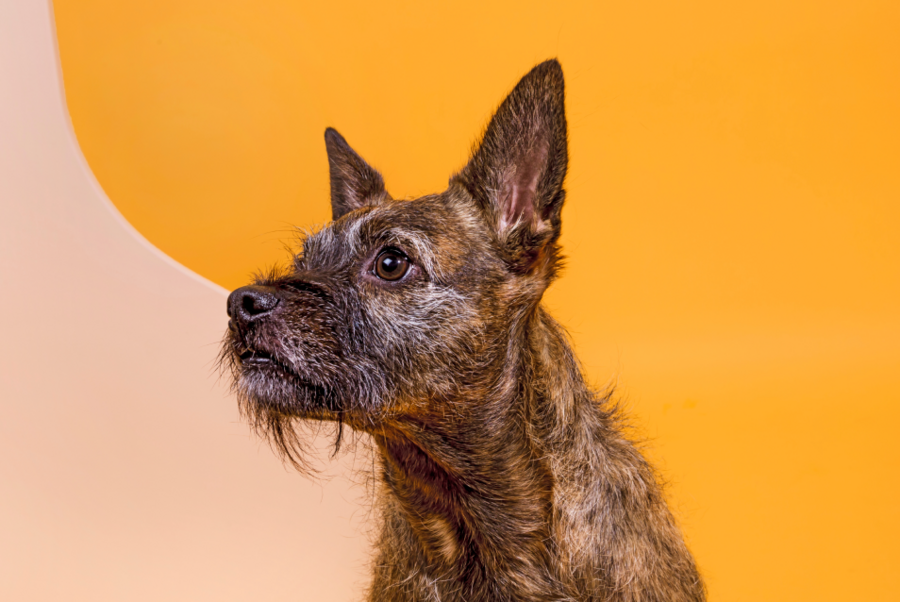 Environmental
We worked with architecture firm Callison to design the Papaya clinics. Specific and intentional Fear Free-inspired features differentiate Papaya and offer a better experience for pets. Clinics display branded illustrations in artwork, murals, and posters. 
Custom Website
The custom designed website highlights Papaya's clinic offerings, shares engaging Papaya-related content, and communicates the company's mission/vision. Filled with joyful brand-aligned illustrations, the website is a warm and memorable first introduction to the Papaya brand.
Social Media
Post brand launch, we worked with Papaya in their first year to develop a scalable marketing strategy aimed at educating and inspiring pet parents. We paired thoughtful copywriting with delightful illustrations, photography, and animations. We distributed this content through Instagram, Facebook, Linkedin, blog, and email, all with the goal of reaching and welcoming pet parents everywhere.
Thank you for reaching out!
We will be in touch shortly.