Norman & Blake
Marrying the beauty of a love affair with foreverness of pictures.
Identity / Web / Print
Norman & Blake is a photography duo composed of Shannen Norman & Emily Blake, with over 16 years of combined experience in professional photography all over the globe. The pair asked for an elegant and fresh identity, as well as an easy-to-navigate, beautiful portfolio website.
After photographing several events together, Shannen and Emily realized the value of having two unique sets of experienced eyes covering the day, and the resulting images proved to be rich and complementary. They decided to combine their skillsets by forming a partnership in early 2017, and now run Norman & Blake from their studio in Los Angeles.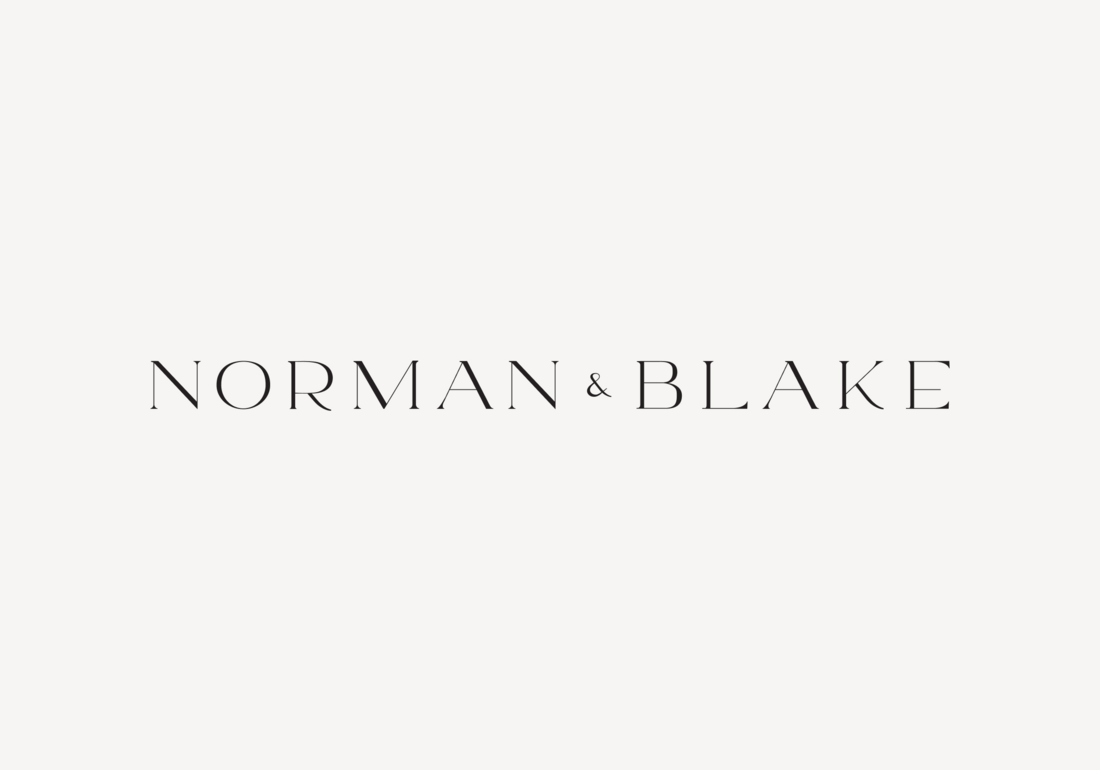 Logotype Design
So delicate, yet so comforting. These letters will whisper in your ear and give you goosebumps.
Collateral Design
Shannen and Emily have over 20 years of combined experience in professional photography, and have worked across the globe in places like New York, Paris, France, Greece, and Thailand. Their work has appeared in Martha Stewart, Brides, Vogue, The Knot, Flutter, and Darling Magazine, along with a number of online publications.
Website Design
We built a custom-designed portfolio website. We wanted to create a unique way to feature their beautiful photography.
Thank you for reaching out!
We will be in touch shortly.