P.F. Candle Co.
Expanding an iconic LA brand into a suite of limited edition products. 
Packaging
P.F. Candle Co is a handmade fragrance and home goods company based in Los Angeles. They reached out to Ludlow Kingsley to expand their visual identity into a range of custom packaging for limited edition products. From a premier fine fragrance line to an all-natural terracotta candle collection, P.F. Candle Co leaned on Ludlow Kingsley's expertise to thoughtfully expand their recognizable identity system.

The products were a hit! They sold out in just a few short months with great reception from their discerning customer base.  
Submark Designs
We created a batch of hand-drawn submarks that are used in all kinds of fun places.
Fine Fragrance Packaging Design
The bespoke Fine Fragrance collection was a unisex eau de parfum for the skin and body, artfully translating customers favorite scents into something they could wear. We elevated the packaging experience by curating lovely paper and color combinations and crafting a custom typeface to capture the hand-stamped aesthetic present in P.F. Candle's core packaging.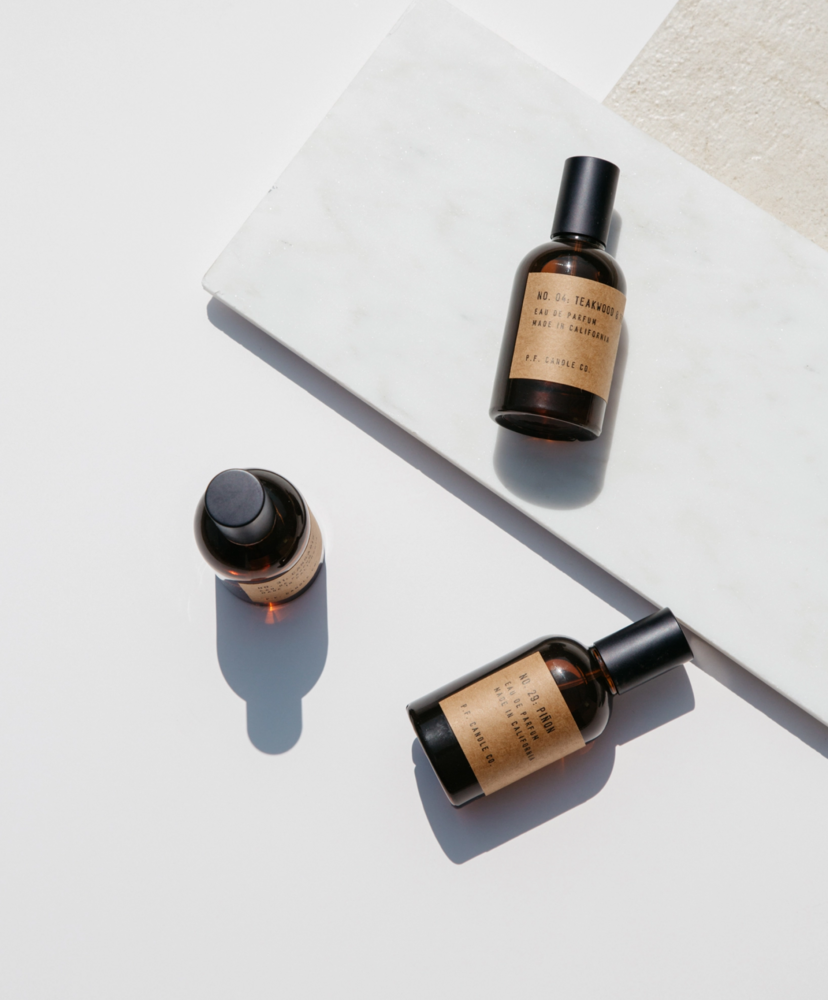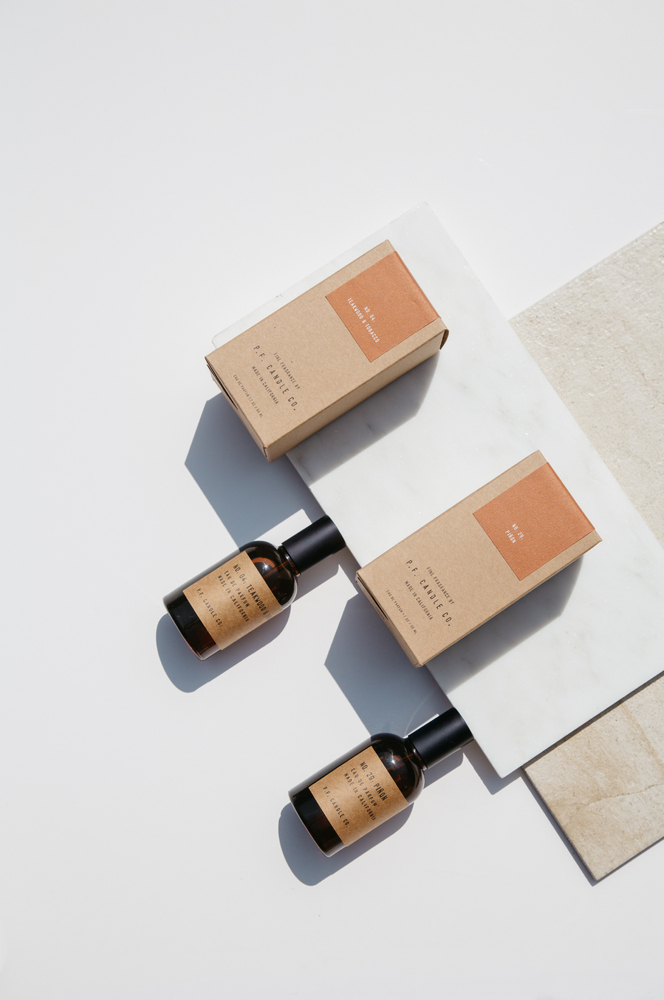 Terra Collection Packaging Design
The Terra Candle Collection offered candles with 100% plant-derived fragrance oils in a reusable terracotta jar.  P.F. Candle loved the idea that after the candle was burned, a customer could reuse the lovely vessel as a pot for a plant. Keeping this eco-friendly vision in focus, we adorned each box with a bespoke plant illustration that not only harmonized with its scent, but also hinted at the vessel's future life as a nurturing home for greenery.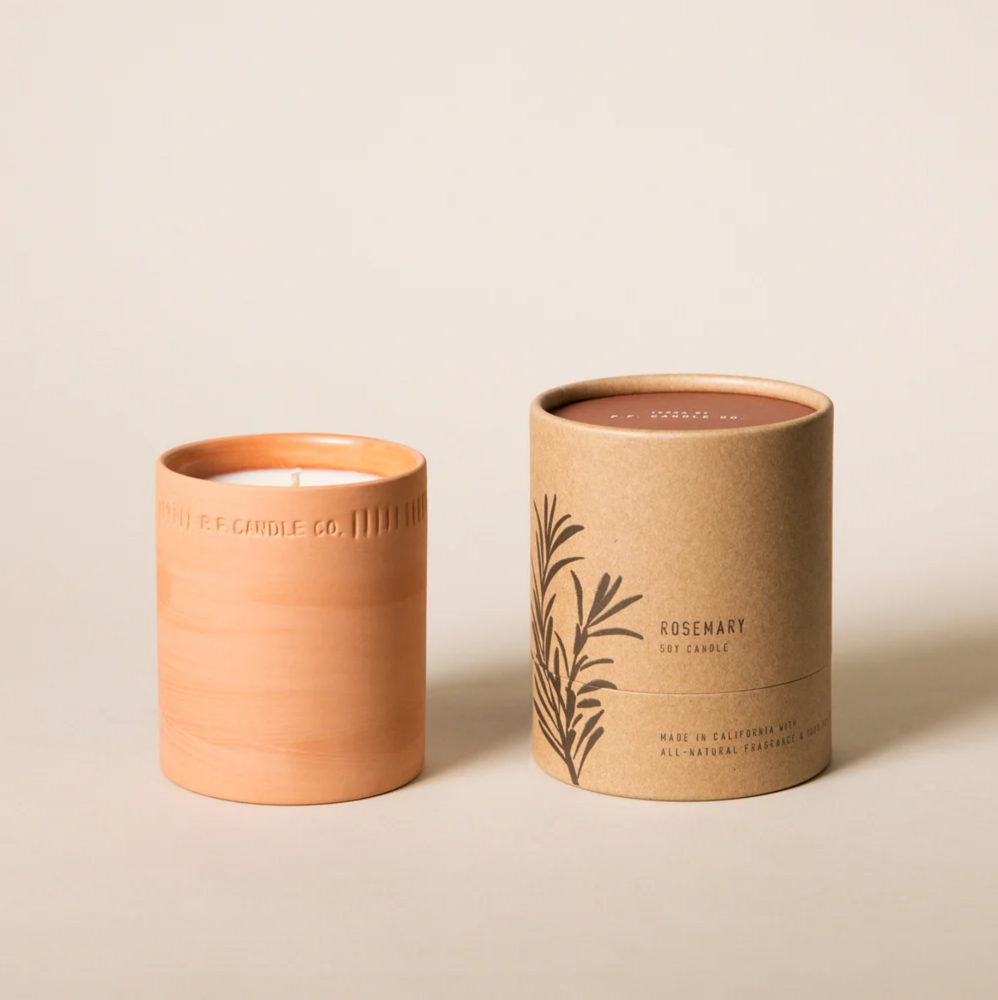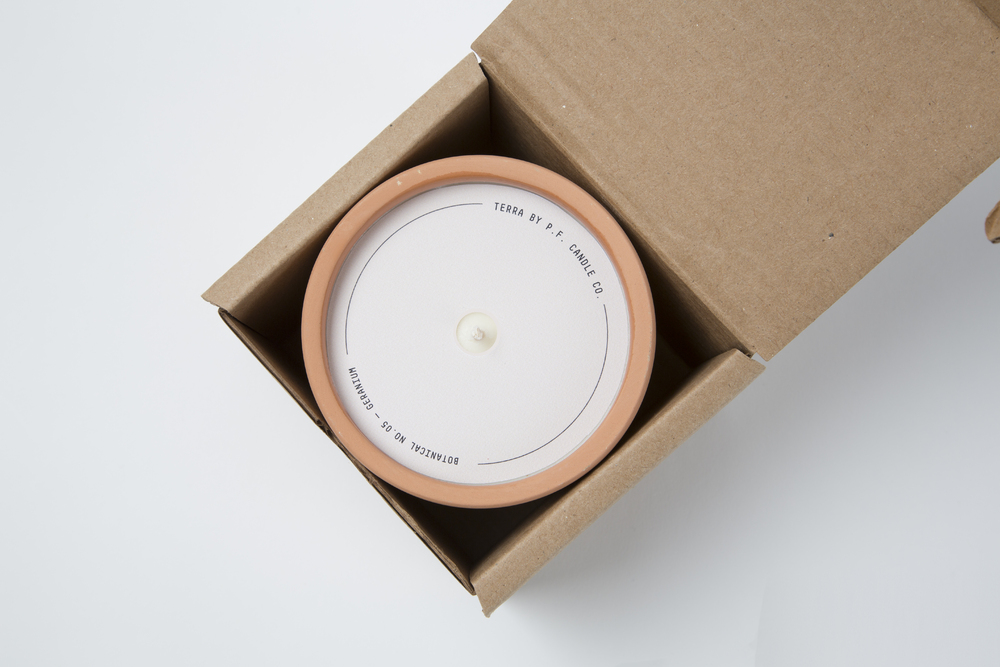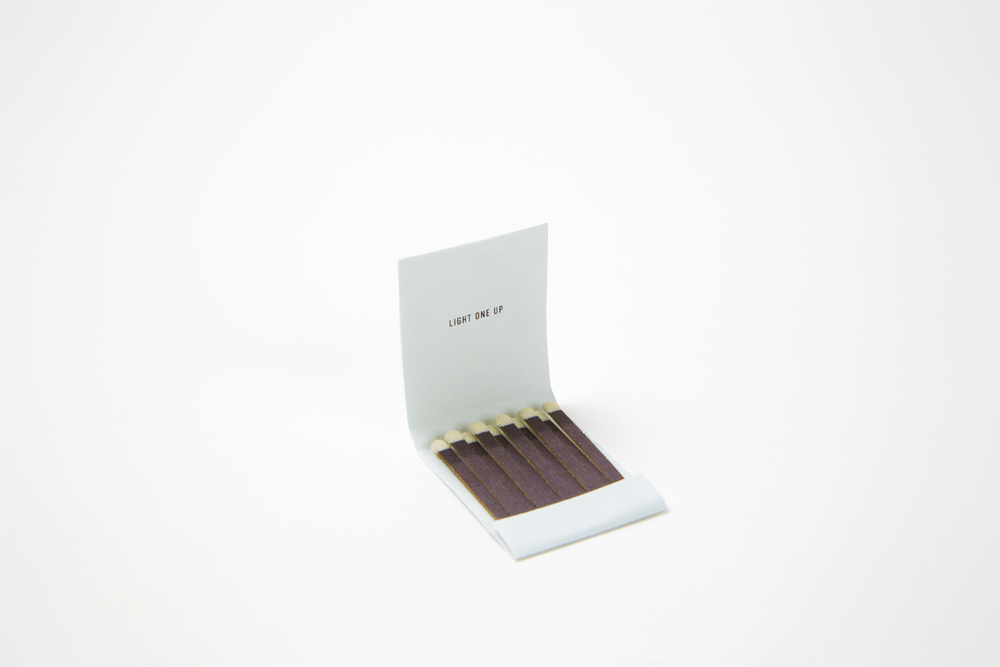 Thank you for reaching out!
We will be in touch shortly.