Studio Sunday
Creating a new DTC womenswear brand balancing minimal looks with long-lasting quality.
Strategy / Naming / Identity / Web / Packaging
Born out of Los Angeles, Studio Sunday designs everyday wardrobe staples in small monthly batches. We worked with the team at Velvet by Graham & Spencer to create this DTC brand providing a holistic brand experience from the name to the tag.  Each piece of purposeful clothing is versatile, classic, and simple yet sophisticated—with inspired twists that serve as a vehicle for self-expression. 

We took the Studio Sunday experience to another level with brand-aligned moments at every turn. From custom packaging to a beautiful Shopify website, we're excited to see Studio Sunday take the fashion industry by storm. 
Name & Logo Design
We chose the brand name Studio Sunday, which not only stands out in a crowded market with its pleasant alliteration, but also aptly reflects the brand's ethos, combining creative coolness with approachability and comfort akin to relaxing vibe associated with Sundays.

The logo carries this message through with its cozy, condensed, uppercase, chunky, sans. Just perfect for a lazy Sunday.
Brand Strategy
Our research-driven approach yielded an emphasis on purposeful fashion designed for versatility and longevity, rejecting fast fashion in favor of meaningful style. Our brand narrative embodies the cozy, laid-back essence of a Sunday with importance of choosing how to spend your time in a meaningful way. It's about personal expression, individuality, and the simple pleasures of mornings spent in contemplation, afternoons with open-ended plans, and evenings filled with dreams about the week ahead.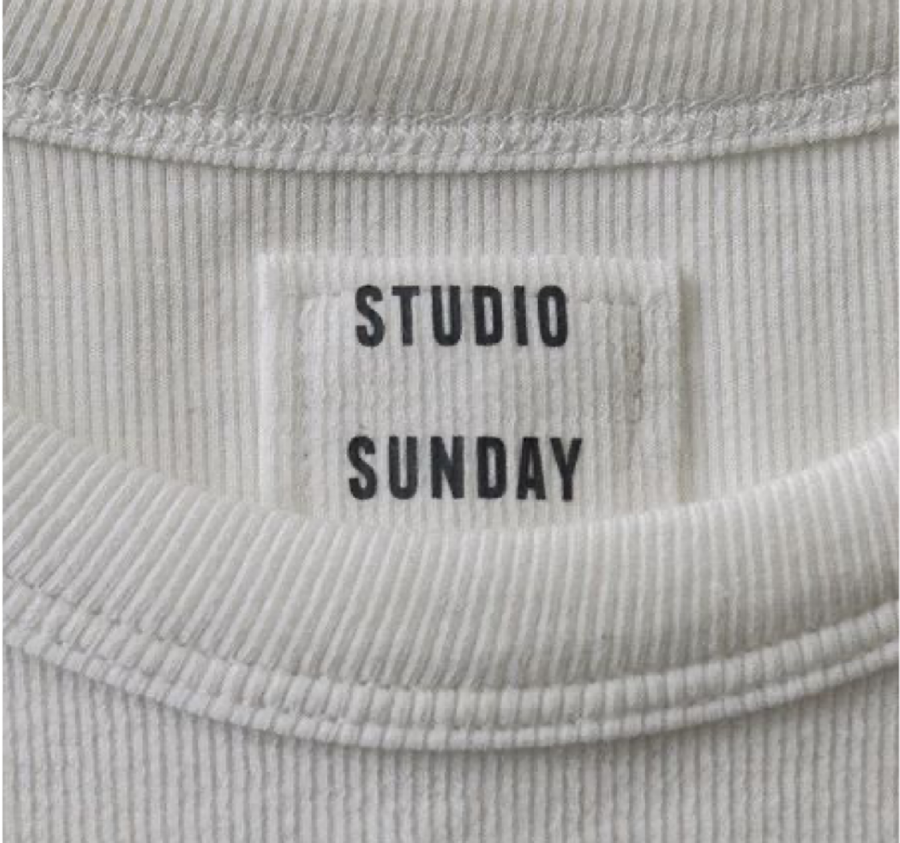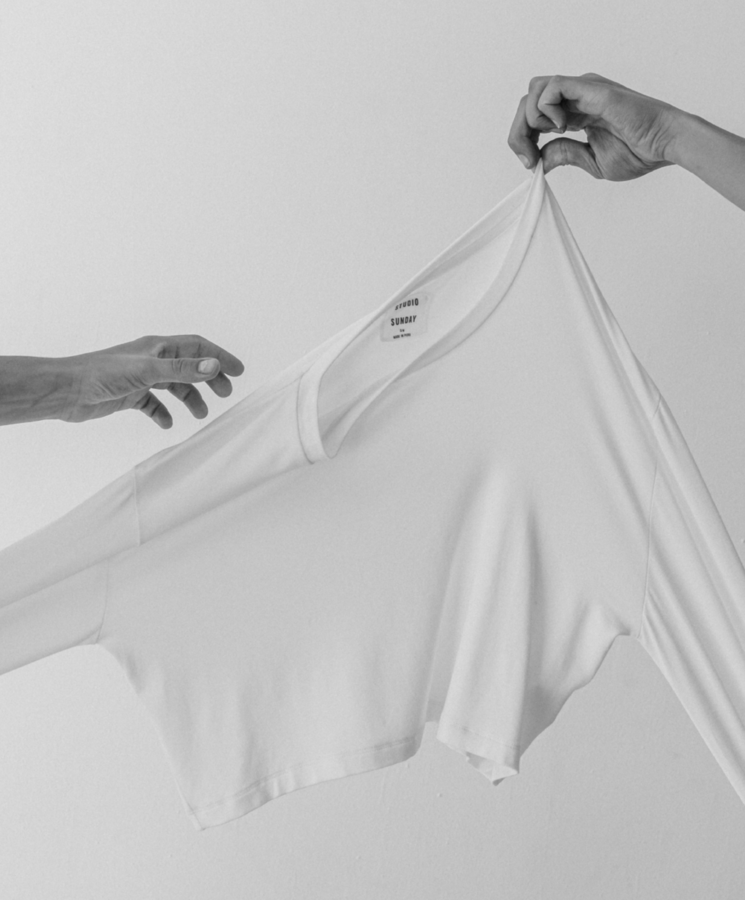 Visual Identity
Studio Sunday's brand identity perfectly aligns with its strategic vision. The bold sans-serif logo and signature submark exude confidence and adaptability, while our typography choices, muted neutral color palette, and visual content strategy all reflect the brand's commitment to timeless style, quality, and inclusivity. This holistic approach ensures a strong and consistent brand image across all touchpoints.
Packaging Design
We took the Studio Sunday experience to another level with brand-aligned packaging, including shipping boxes, tissue paper, a sticker, shipping bags, poly bags, tape, thank you card, and invoice. We featured the brand's logo, submark, and copy in strategic locations, also experimenting with new graphic systems and patterns to create visual interest. Additionally, we identified eco-friendly packaging options to reflect Studio Sunday's transparency and environmentally conscious approach.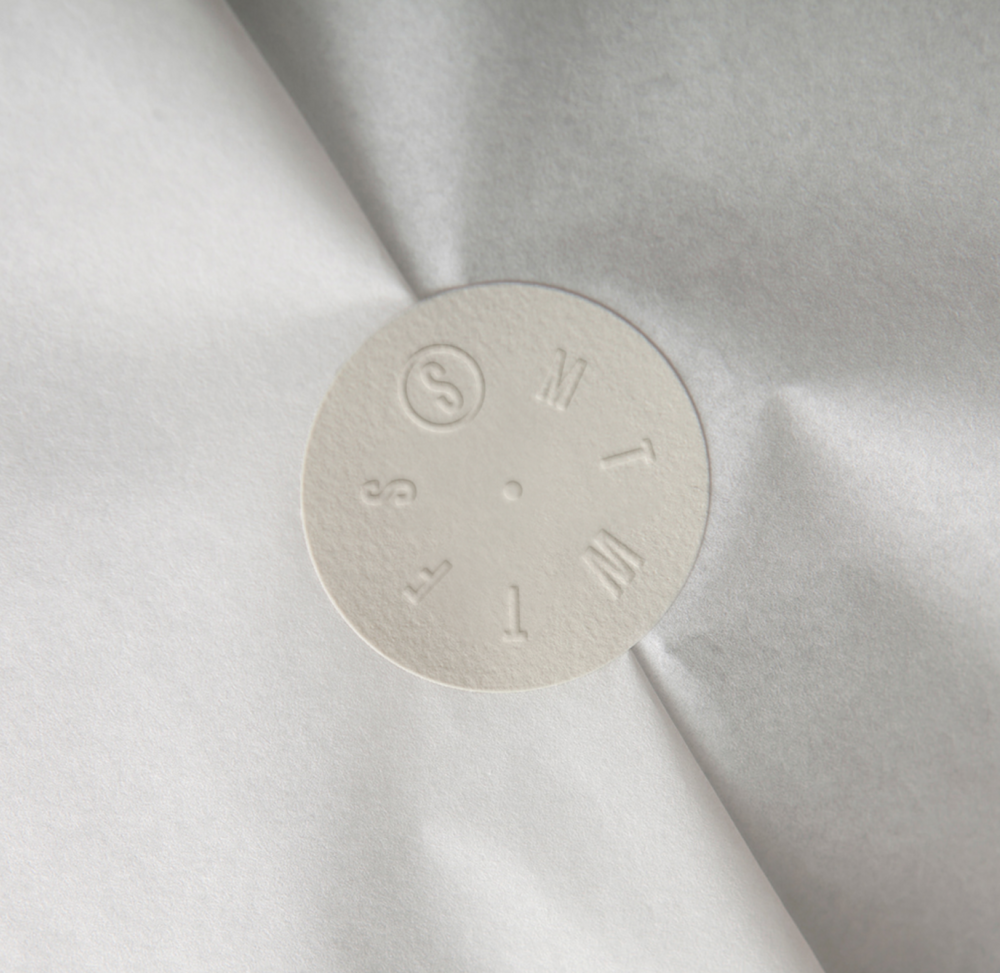 Shopify E-Commerce Design
We designed a custom e-commerce platform on Shopify for Studio Sunday, integrating our brand strategy, identity, and packaging. This website not only showcases their refined and purposeful clothing but also resonates with the brand's core principles. It offers an elegant and uncomplicated user experience, accentuated by relatable and captivating photography that speaks directly to Studio Sunday's target audience. It's a digital space that effortlessly reflects the brand's commitment to meaningful and lasting fashion.
Thank you for reaching out!
We will be in touch shortly.