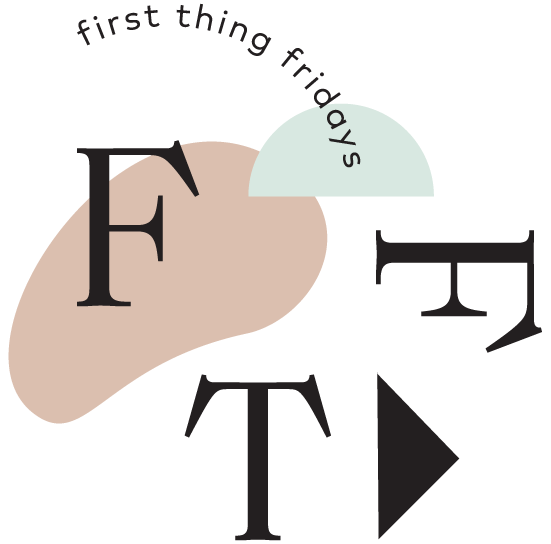 Andrea from Ludlow Kingsley talks about how to unplug and answers another question about dessert. We like dessert around here.
Handmade Pottery
Some of you may know that I moonlight as a ceramic artist and I have a studio in El Sereno. I share it with two other amazing artists and they inspire me every day to go in and do better work. I actually went to school for ceramics and majored in Material Design...my thesis was an elaborate tile installation. I really love working with my hands and expressing myself through clay because to me, it's the complete opposite of digital, computer-based design since you're working with the earth. KeraMika is my ceramics moniker and people think it's Japanese or something, but it just means ceramics in Serbian.
I teach classes at my studio too where you can learn how to throw as well as try some hand building. A lot of my students are women and it definitely gives you this unexpected power because you don't realize how much strength it takes to work on the wheel. It really requires your whole body to work hard and you have to focus….Willow and Mihee can attest to it, they've tried it! But it's a great way to reconnect you with your strength and stay in control of what you're doing. When you finally center the piece and create a proper vessel, it's really fulfilling.
It's a really great way to ground yourself and disconnect, sometimes 4 hours will fly by and you don't even realize. It's kind of like a casino, there's no concept of time. I find it to be the perfect way to force yourself to unplug because your hands are dirty and you're covered in clay and you don't want to touch your phone, so you get to just zone out.
I've met so many cool people through this practice because I get to teach group classes at corporate events and it connects you with all these other creatives in different industries. I guess it dawned on me not long ago when I was having an existential career crisis, that it was the one thing that made me feel really in control and I guess I always took that for granted. It feels like it came full circle because I never felt very confident in my ceramic work and now I get so much joy out of it. 
What is your favorite dessert?
Well I was just in Florida where I didn't have much of an appetite because it was so hot… but I managed to make it to the original key lime pie bakery built in 1859! The key lime pie was excellent, it's my new favorite.
View all First Thing Fridays