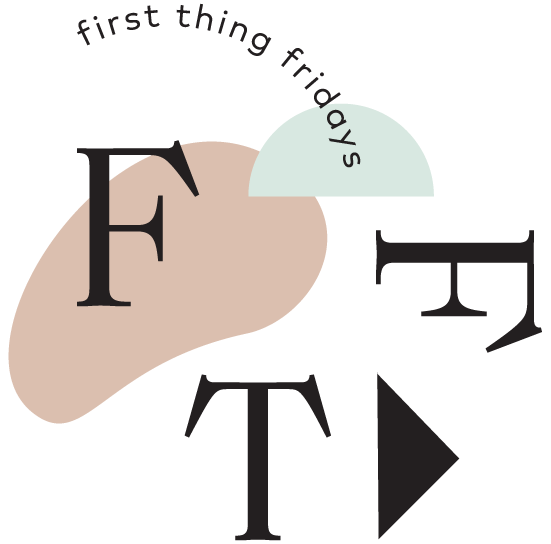 Aaron Atchison from Farm Design talks about humble beginnings & treehouses and answers a question about an animal.
Dominos Pizza Box & Pete Nelson's Treehouse Blueprints
I wanted to bring something old and something new. My first item is a Dominos Pizza box and the meaning behind it is when I was growing up on a farm, I wasn't exposed to a lot of culture or information. We had 2 tv stations and someone had to hold the antenna to get it tuned in, and we had shared lines on the telephone! I felt like I wanted to be a baker or architect so I went to Montana State University to study architecture because at least I knew what that was, and could build something. One day when I was going back to my dorm, I passed by a studio and there was all these painted pizza boxes outside and they caught my eye. There was something so bold and graphic about them and of course I knew about Dominos Pizza but had no idea what this class was. So I poked my head in and they told me "This is Graphic Arts" and it went over my head. They said they design commercial art for the consumer, meanwhile branding was never a term to me. It was an introduction to graphic design and the idea that you can make a living crafting something to communicate to consumers. It planted seed and I kept poking my head into the studio on my way to my other classes. I was inspired by the simple, bold, impactful way you can inspire through graphic design. Because of this pizza box, I changed my curriculum and it allowed me to find where I am today.
Something new: We have a lot of consumer goods clients at our studio but we had a client that came to us recently that makes treehouses, his name is Pete Nelson. We're doing some design work for him because he's bringing consumer-grade hardware to the market. He's in his mid 50s and he's built a career on making treehouses in the Washington State area. He saw a piece of land near a creek and since he was in construction, he built this house in the trees because that was his passion. He didn't ask the city for permission or anything and his neighbors couldn't see anything because the trees were so dense. From there, he built another one and then another one…
In the area he was getting known as the treehouse guy and no one took him too seriously, then he got a show on Animal Planet call Treehouse Masters. Now he's been on the show for 11 seasons. Once the show put him on the map, the city was finally like, "What are you doing? You don't have permits to build these!" Fortunately, he's such a nice guy that the city allowed him keep building treehouses and because of the show they figured it was good for tourism and generating jobs.
He now has a kind of resort but you get to stay up in the trees. He started in 2007 before the recession, and the houses are booked 90% of the year. You have to climb up, and there are all these bridges and intricate staircases, it's fantastic. He has parlayed his passion and notoriety from the show into this treehouse empire where he builds them all over the world and employs a handful of people and brings so much joy to everyone because he's so passionate. So, on his site you can buy blueprints to some of the treehouses. When I look at this book though, I don't see architectural blueprints or a how-to, but I see this as a blueprint for happiness. He's found a way to support himself, his family, and bring in so much enjoyment. His zen and energy is so infectious. This dude has won at life.
If you were an animal, what would it be?
I'm a little bit of a rebel, so I'm thinking a wolverine? You how they're kinda cute? Not that I'm saying I'm cute. But you know how you kind of want to pet them but you need to be standoffish because they might bite you? I guess a bit of a rebel but approachable. I'd like to think I have a little bit of an edge.
View all First Thing Fridays