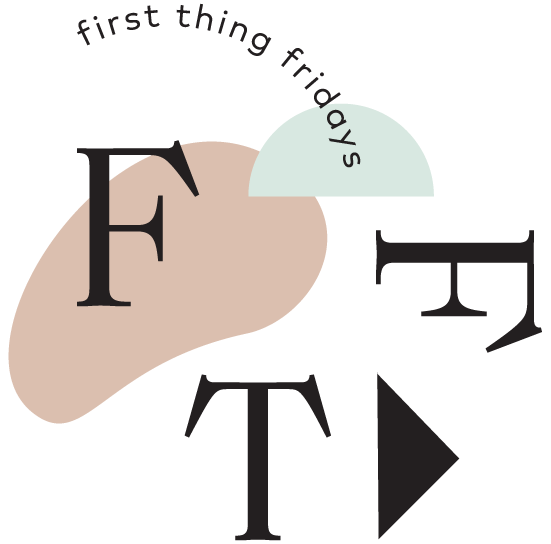 Jessica from Marbury Co. tells us about a new age drawing class and answers a question about her favorite place in LA
Drawing as Meditation
So, this is going to be a verbal show and tell. I was going to show you some of my design work, but I thought since we're all looking at design everyday, it might be a bit boring. I signed up for a Drawing as Meditation class at The Armory in Pasadena a few months ago—it's a 10-week course held on Tuesdays from 6:30 to 9:00 pm. The class is centered around the idea of relinquishing control through creativity, which is something I often struggle with and thought others might too. I think it's because, as designers, we're always creating with an expectation of a very specific outcome. This class begins with meditation—we did one class with a sound bath, one where someone came in and led a verbal meditation, others where shaman records were played—then you segue into drawing.

I don't do a lot with my hands on the day-to-day, so it's been a really amazing experience. The teacher was trying to push for this class to be added to the curriculum for several years at The Armory, and they were fairly resistant. Then it ended up filling up the fastest of any class they've offered. It's a pretty small class, and registration for the Spring just opened, so if you have any interest, you should definitely sign up. Even at the end of an exhausting day, the experience is very meditative. The first class started with us taking off our shoes, and painting with a brush in our mouths, and then held between our feet, all as an exploration in relinquishing control. It was an interesting experience because it took me some time to relax into—maybe 2 or 3 classes of having to tell myself "this just looks the way it looks, and it's okay."

Another exercise we did was using Japanese sumi calligraphy ink. We had to put a paintbrush at the end of a stick and then stand over a piece of paper with the assignment being to draw 30 concentric circles that didn't touch (I was immediately overwhelmed).
Needless to say, the circles were touching immediately, but I learned I just had to let it go. There were different ways to approach it, like walking around the paper to create the circles in motion versus just standing in just one place. It's so different than how I create on the day-to-day, and ended up being a really fruitful exercise.

The Armory offers a number of creative classes, covering a little bit of everything. I took a ceramics class there a few years ago, but this drawing class has been hands-down my favorite.The next time this class is taught will be different than the curriculum this session, in case anyone from this class wants to continue. The teacher's name is Tracy Nakayama.
What is your favorite spot in Los Angeles?
Oh man... I have a few. The first one that comes to mind is The Trails in Griffith Park. There's something so magical about that place. It's like this wood/log hut. I feel like all of my favorite places in LA are the places that make you feel like you're not in LA.
View all First Thing Fridays