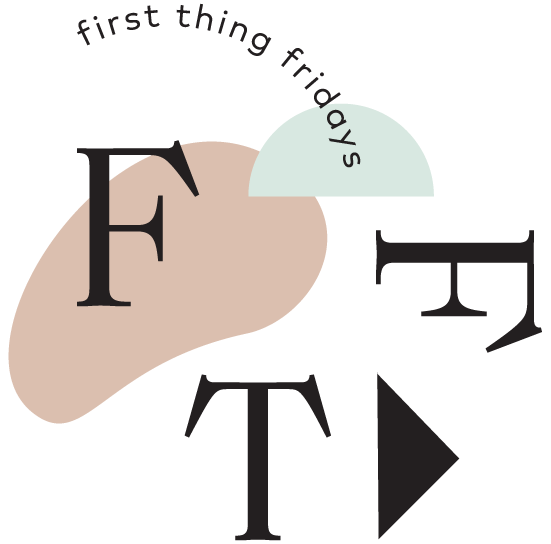 Clark from Ludlow Kingsley solves crime with art and tells us what his favorite color isn't
The Nutshell Studies: of Unexplained Deaths
So you just met Lauren, my wife and she knows stuff about art. She worked at Gagosian Gallery for ten plus years. Besides art, she's also obsessed with true crime. So, there is a convergence of art and true crime that she recently made me aware of which I thought was really interesting and thought I'd share. It's called "The Nutshell Studies: of Unexplained Deaths." She bought this copy on eBay from the East Regional Library in Fort Worth, Texas. No, she didn't check it out and not return it. Anyway, it's super fascinating.
Essentially, this woman, Frances Glessner Lee, is an amazing woman in two respects: 1. she's the first female chief of police in the United States. She was super smart, went to Harvard. 2. She revolutionized crime scenes and forensic studies by coming up with this idea of creating miniatures of crime scenes. She used skills she had as a child from making miniatures to create these crime scenes. This method is still being used today. Some of these scenes were recently shown at the Smithsonian in Washington, D.C., but it ended in January.
I'll read you a snippet about her that the Smithsonian put together: "Frances Glessner Lee (1878-1962) crafted her extraordinary "Nutshell Studies of Unexplained Death"—exquisitely detailed miniature crime scenes—to train homicide investigators to "convict the guilty, clear the innocent, and find the truth in a nutshell..."
"...These dollhouse-sized dioramas of true crimes, created in the first half of the 20th century and still used in forensic training today, helped to revolutionize the emerging field of homicide investigation..."
"...Lee, the first female police captain in the U.S., is considered the "mother of forensic science" and helped to found the first-of-its kind Department of Legal Medicine at Harvard University when the field of forensics was in its infancy. At the time, there was very little training for investigators, meaning that they often overlooked or mishandled key evidence, or irrevocably tampered with crime scenes. Few had any medical training that would allow them to determine cause of death. As Lee and her colleagues at Harvard worked to change this, tools were needed to help trainees scientifically approach their search for truth. Lee was a talented artist as well as criminologist, and used the craft of miniature-making that she had learned as a young girl to solve this problem. She constructed the Nutshells beginning in the 1940s to teach investigators to properly canvass a crime scene to effectively uncover and understand evidence. The equivalent to "virtual reality" in their time, her masterfully crafted dioramas feature handmade objects to render scenes with exacting accuracy and meticulous detail."
What is your favorite color?
My favorite color was pink and I'm now in the process of finding a new favorite color. I feel a little bit bummed that pink became "millenial pink." I thought I was safe with pink. Even though I prefer hot pink. I'm from the 80s so I love the flourescent color thing that happened.
View all First Thing Fridays