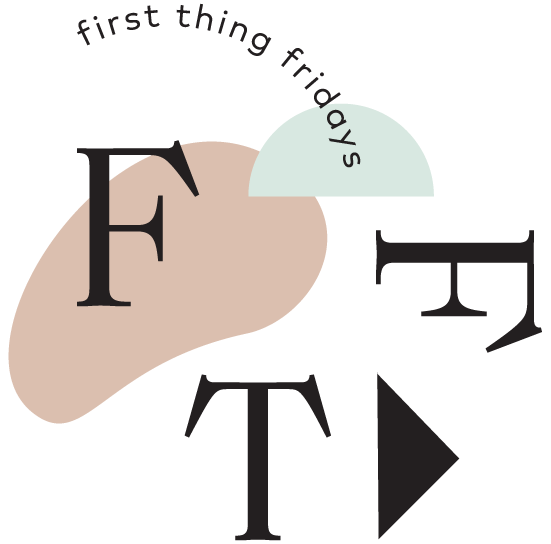 Sarah from Ludlow Kingsley talks about moving to L.A. and answers a question about the joys of life
East Side Story and Eve Babitz
I've even in LA now for about seven months. I was in Pasadena for the first five months I was here and recently moved to Los Feliz and I love it. Something that I've heard from a lot of people who have moved to LA is that it's not an easy place to be in the very beginning and I had a really hard time getting settled in LA when I first moved here. I lived in San Francisco before and really loved it and I felt a little isolated when I moved here. There are a couple things that I brought that helped shape my experience of LA and made me fall in love with it.
The first thing I brought is one of the East Side Story volumes. In Pasadena I had a next door neighbor who was always fixing up old lowriders and listening to old soul and do-wop ballads, really smooth grooves - like the ones featured on these iconic albums. The albums became collectors items primarily because of the covers - which feature people posing in front of lowriders on the covers. The music is from all over, but the photos on the jackets were all taken on the east side of LA. The origins of the albums are mysterious so recently Melissa Dueñas started the East Side Story project to try to identify the people on the covers through social media.
The other thing that made me fall in love with LA is this book Eve Babitz Slow Days, Fast Company The World, The Flesh, and L.A. I love this author a lot and this book, even the way the cover feels. She writes in a way that makes fun of L.A. but you can tell she really loves, loves L.A. and there are a lot of comparisons between L.A. and San Francisco that really got to me when I first moved here. Here's a passage that I thought was funny.
L.A. was embarrassing; I tried not to notice. The PSA plane had taken off from San Francisco, where everything was shipshape blue and white, a place for everything and everything in its place, and where does it land? Sprawlsberg. Ninety degrees, smog all over everything, giant glum vistas. No wonder writers from the East so joyfully leap upon the old L.A. tradition with cries of "ugly! plastic! wasteland!" PSA had decided to improve upon its only saving grace by removing itself from the sublime old Fred MacMurray airport and building next to it a nice new slummish-looking structure with an interior color scheme of rabid mock pink, orange, and crimson. So now, when you land in Burbank, you don't get off in an indigenous Lockheed mild tile-green beauty of an airport that is in harmony with the surroundings; no. Now you get off and pow! you're smack in the middle of...L.A.! It's embarrassing if you love L.A.
Listen to the East Side Story Vol. 1-12 playlist by Wax Poetics with every available song in order here and learn more about the East Side Story Project here.
What is it that you like most about what you do?
I don't know. What do I do? I think that over the years I've really come to see what I do as not just what I do here, but tying it in with all aspects of my life. What I like about what I do here is that I get to solve problems, be creative, add animation and movement to sites. So I love that, but I feel like it expands to my other life when I go home and make dinner or do some pottery, being conscious in the small moments so that everything is a little more cohesive. It's easy to feel like you're working or doing chores all the time if you let it feel that way, but the same activities can also feel meditative and enjoyable if you have the right mindset. Which I'm working on.
View all First Thing Fridays