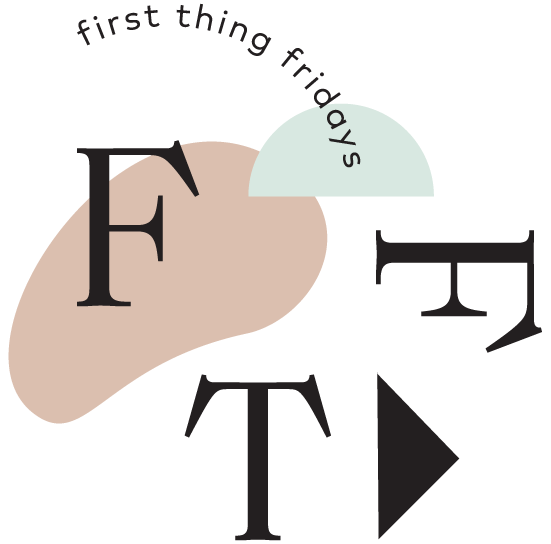 Designer + Letterer Nick Misani shares two design mementos and answers a question about personal traits
Coccoina glue + a gift from my father
I wanted to show you guys this pot of glue that I used when I was in kindergarten in Italy. If you open it up you can smell the scent of almonds – which is dangerous because kids don't need any additional encouragement to eat glue. This glue in kindergarten was never anything special to me. It became more meaningful when I started working for Louise and began rediscovering these things about my childhood.
The first time I had seen this glue since kindergarten was on Louise's bookshelf. I was totally confused by why she would have it on her bookshelf together with all this beautiful type ephemera from the 20s and 30s, but then I started looking at it as the object it was and I started noticing the really cool Art Deco type, the package, and it was all this kind of re-discovery of my upbringing. This type of re-discovery happened repeatedly throughout the three years I was working there. This pot of glue was just the first instance of it and it happened on the very first day. Every time I went home to Italy during my time at Louise Fili Ltd., I started noticing signage that I had grown up around and had never really seen. Noticing these objects and being involved in the design work I do feels very representative to me. It's been a journey of merging where I'm from (Italy) and who I am as a designer living in the United States.
They still make the Coccoina glue, but it's not the same as the one I used in kindergarten. Unfortunately, it doesn't smell like almonds anymore.
I also brought a picture of something my father designed in the 70s or 80s. It's a really weird looking table clock – essentially an enamel and gold sphere. My father died when I was seven, but he had actually wrapped this clock up for me the year I was born and put it in the attic. I was supposed to open it when I turned thirty. My birthday is in November and that Christmas my mom happened to find the clock in the attic. She had completely forgotten about it. It had been wrapped it in a green leather pouch and it had my name on it. It was really weird opening it up on Christmas. There was a note, but there wasn't much – just a simple drawing my father had done. He was a jewelry designer and saw jewelry in a more sculptural way than other designers. He made a few sculputral pieces like this clock. This one in particular is actually quite small and the inside rotates around as time goes by. I don't personally love the stand he placed it on, but that's how it was designed, so that's how I've kept it.
What are the most and least attractive qualities about yourself? What about in other people?
Perhaps the most attractive quality about myself is maybe my meticulousness. I'm really into detail-orientated stuff and I care a lot about details in general. I would say that's attractive. Least attractive is probably insecurity and a desire to please...that sort of stuff. I'm always second guessing the stuff I do and hating the stuff I do. It's probably pretty normal to feel that, right? In other people, I would say least attractive to me is confidence in excess. Arrogance is not attractive. Most attractive is probably inquisitiveness – not necessarily knowing a lot of stuff, but being curious about different things.
View all First Thing Fridays