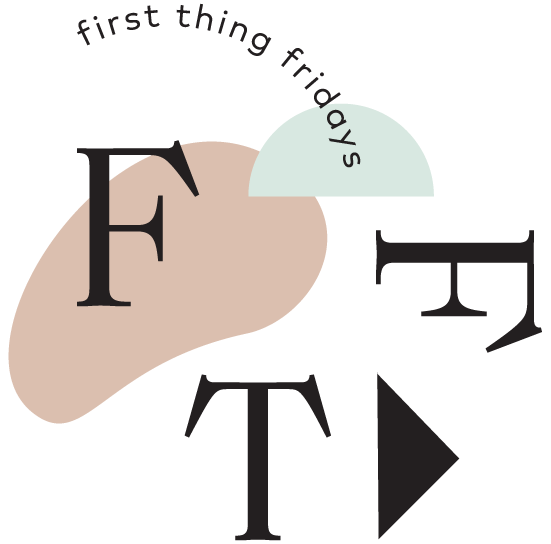 Michelle from Ludlow Kingsley shares what she's been up to on Thursday nights and answers a question about relaxing
Art Center @ Night: Creative Letterform
So today I'm sharing a couple of pieces of work from the Creative Letterform class I've been taking at Art Center at Night. It's a 10-week class and each week we've been playing with different mediums with the ultimate goal of creating fun letterforms.
The class for me was a bit of an escape. It's fun, after a day of coding on the computer, to break away and do something super tactile. I'm super happy that I lugged myself over to Pasadena and toiled away until 10 pm on Thursdays for 10 weeks. It was a blast.
It was refreshing to be able to freely explore shapes, colors, and mediums in such a fluid, childlike fashion. I was really inspired by our professor, Graham Moore, who so heavily emphasized the importance of craft and humanity in design. He frequently mentioned "haha you can't do that in Illustrator!" It was great. I'm going to really miss the class, but maybe I'll sign up for another next semester!
Registration for ACN Spring is open now!
How do you restore your energy when you are feeling tired or uninspired?
Getting away always helps! Ha! I also really like cooking very compliated things to take my mind off of the other things I should be working on or paying attention to.
View all First Thing Fridays