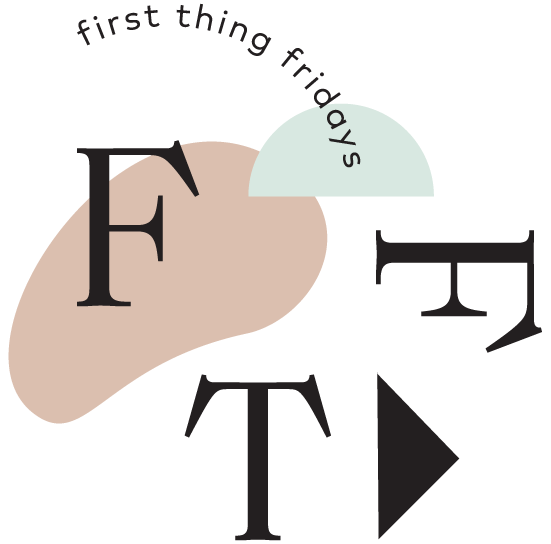 Michelle from Ludlow Kingsley shares a story about taking social action and answers a question about inspiring places
Miry's List
So, this week was obviously a very sad, heavy week in the US and it's bummed me out a lot. I feel like a lot of people feel very helpless to do something, but then I remembered an organization that I donate to and follow called Miry's List. Miry, the founder of Miry's List, is an amazing example of somebody who took social action into her own hands. It doesn't have to do with gun control per se, it actually has to do with refugee families coming to Southern California.
Miry's story started with her post-partum depression. In this dark period of her life, she was looking for a way to connect with her community. This was at the time when there was a lot of anti-refugee rhetoric happening in the country, so she decided to start connecting with newly arrived familes and learning about what they were experiencing in their transition to life in the US. Miry found that many of these families were lacking basic necessities. What better way to help these families out than to make lists of things they need and try to get the word out to see if people in her network could donate them.
Miry started with asking her friends on Facebook for these things. Eventually, she began creating Amazon wish lists for these families based on what they asked her for. Anyone, anywhere in the world, can go on Amazon and see what each of these families needs.
In thinking about it last night, I said to myself, wow, how can I feel so helpless, when this one person put her own struggle aside, to start helping people who were struggling as well. What does this mean for myself and my responsibility in dealing with these feelings of helplessness? And, also, in the context of working at a design studio, what does it mean for design? How do we give back? We should find opportunities to do so.
Since beginning this project, Miry has been recognized by the city of LA for her amazing work and has grown her organization immensely. I believe they received or are working on receiving NGO status. Miry has translators working for her and this whole big community. It's just all pretty amazing and has reminded me of the power of one creating a larger movement of many.
Learn more and help out here.
Name one place that inspires you.
That's easy, Barcelona. I lived there for almost two years and it's my other love. It's a very inspiring place.
View all First Thing Fridays