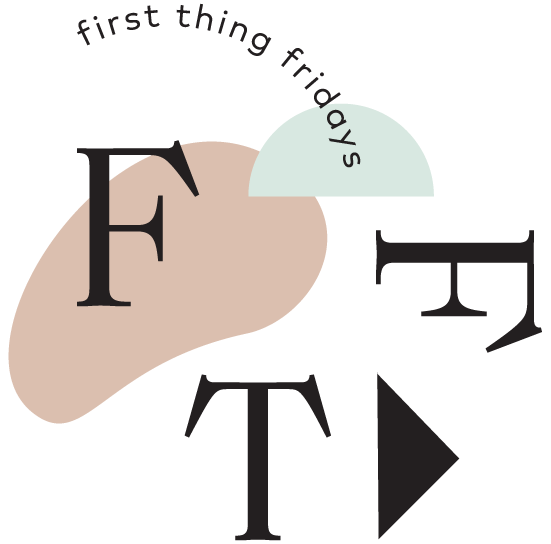 Michelle from Ludlow Kingsley shares some zinc plate etchings and answers a question about alternate reality
Zinc Plate Etchings
As you know, Joyce and I did a print making class a while ago and I finally got everything framed! I wanted to show the process of how we did it.You first have a metal plate and you trace whatever you want — reversing it — and then trace it again onto wax paper, putting it onto a metal plate that you can then etch out into what you want as the positive. Starting off with the metal plate, you drop what you've etched into acid and it burns into the metal, so you have a plate with the lines in it. The plate is what prints.
This is what ended up being printed first (referencing her piece). All of the etching becomes the printed, black area. In mine, I ended up using a blender pen in the process. I wanted my piece to look digital, so I printed out a sheet with a bunch of "Null's" on it and transferred it using this pen.The way that you do that is: you take a material with ink — all the Null's were printed out — and super impose it by laying it flat and using a blender pen, which transfers the ink from whatever photo or thing you are using. The prompt for the whole class was, "do something related to the environment or a commentary on the environment," and I was feeling a little bit abysmal about it at the time, so I did a desert landscape, which also connects to my Mexican roots. I then tied in the programming reference and felt like the environment was being nulled and voided. That was the premise.
I bought this piece from a person in our class who is amazing. This artist, Alice, in our class created "Mothers." Her take on the prompt was mothers in nature and Mother Nature. She is pretty badass and I wanted to share her work!
We took the class at Barnsdall Art Park. The process of etching it took about seventy times longer than actually printing it! You can also do editions of it and use it over and over again if you wanted.
What would you be doing if not your current career? Does that inform what you currently do in any way?
I think I would be a nomadic woodworker. Does that inform what I currently do in any way? It's creative and and technical, so yes. I like traveling and I'm very curious. It's the dichotomy of my personality, I guess. I don't know that I would actually ever go be a nomadic woodworker, but I like the idea of it. Maybe in my older age I'll take that on!
View all First Thing Fridays