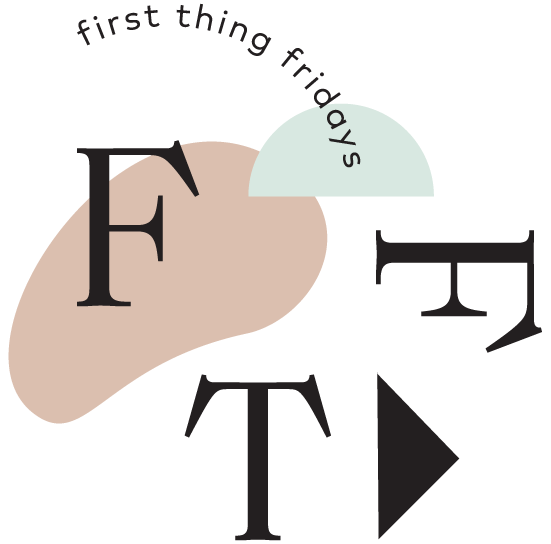 Joyce from Ludlow Kingsley shares an indecent proposal and answers a question about being in a funk
The Proposal
I'm going to share something I learned in Mexico City. While I was there, I went to go see the Barragán houses. I honestly didn't know too much about Luis Barragán before going, other than that people just go see his houses when in Mexico. I got this book when I was down in Mexico City at a really cool bookstore, and it's about this artist's work surrounding Luis Barragán. This artist is very disruptive and she kind of blurs life and art.
The back story is, before Luis Barragán passed away, he split his archives into personal and professional work. His personal archives stayed in Mexico between his family, but eventually his professional archives got sold off. It's rumored that it was bought out by this man, who instead of an engagement ring, he bought the professional archives for the woman he loves because she was such a huge fan of Barragán. Now, that woman is the sole owner of his professional archives. She is associated or works for Vitra, so now his professional archives are completely locked away in the Vitra headquarters in Europe. Nobody has access to it — you'd have to go through her to see the archives.
This artist was very concerned about how an artists' legacy lives after their death, so she made a proposal to this woman, who now owns the archives, using an engagement ring that she made with the ashes of Luis Barragán's body. She got Barragán's family's approval to take some of his ashes to make a diamond ring. She has proposed this ring to the woman in order to return the archives to Mexico and his family. There's this letter that the artist wrote to the woman who owns the archive, and I just want to read it to you.
So far she hasn't accepted, and the ring is being displayed in Mexico City right now at the University Art Gallery. It's at a standstill. It's weird to think about. I was reading about Barragán himself, and he wasn't so precious about his works and other artists' works himself. He even had fake counterfeits of other artists' works in his own home. If he were alive, I think it would be a different story. It's interesting to think about how an artist sees his own legacy and hows its preserved [without his input]. I think that this artist is thinking of the greater good, but can't help thinking she is being a bit selfish too placing herself in the narrative.
Do you ever get stressed out or in a funk? If so, what stresses you out, why, and how do you get rid/out of it?
I'm pretty good about not getting stressed out, but I definitely get into funks a lot. To get out of it, I've noticed productivity is a big thing. It's hard to get to that point, but when I'm making something or just doing or seeing things, I feel like that's the quickest way. Or even just going for a run is an instantaneous way to get out of that.
View all First Thing Fridays