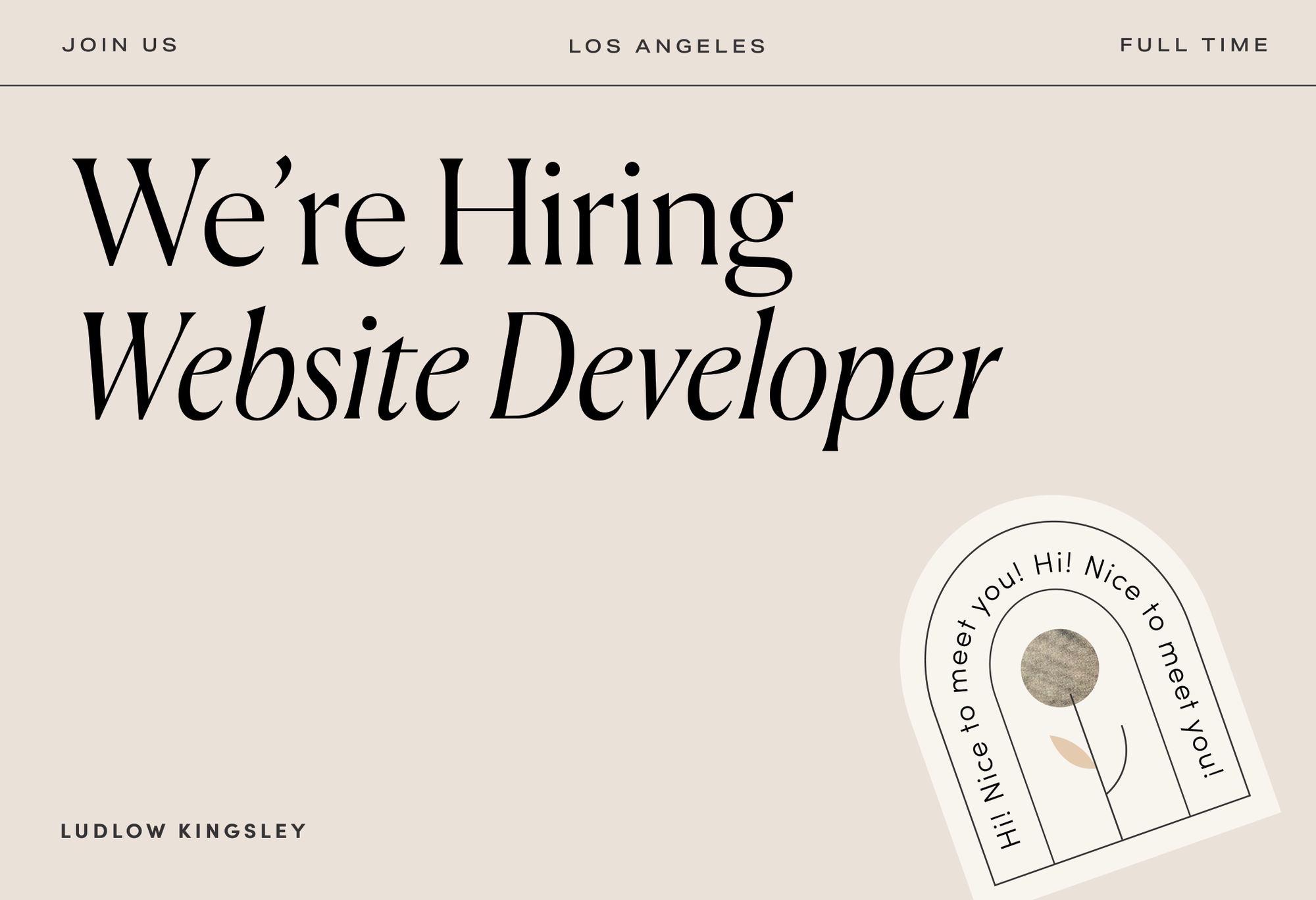 Website Developer
A Little About the Job:
Ludlow Kingsley is seeking a web developer to work with us on a variety of fun and unique projects! You will be responsible for working closely with our designers to build custom websites. We're looking for someone with an exceptional ability to translate designs into semantic, accessible, front-end code.

A Little About You: 
You should be a friendly developer who can pair a deep understanding of object-oriented programming with a love for design. You should have up-to-date programming knowledge and a desire to learn new things. You should be a team-player ready to learn and improve our process. 

Some Things You'll Need:
Working knowledge of HTML, CSS/SCSS, & JavaScript
Clear understanding of responsive design & development practices
Experience integrating Google Analytics along with other 3rd party scripts
Can get around Adobe Illustrator, Photoshop, XD & InVision
Desire to learn new things and constantly improve our process
Razor-sharp troubleshooting instincts
Strong attention to detail
Natural soft skills and an ability to craft an articulate email
Experience building on Shopify, specifically using Slate and Liquid
Comfort with PHP, MySQL
Experience developing CMS-based websites
Please Reach Out If You:
Can pair a deep understanding of object-orientated programming with a love for design
Are looking for a small, but supportive working environment
Are an empathetic, caring, and emotionally intelligent human being with a collaborative mindset
Live in the US and can collaborate with our team in Los Angeles

How To Apply:
Please send us a message about why you're right for this role by using the contact form below. Be sure to include any applicable links like your portfolio, LinkedIn, and/or socials. The more you can share with us the better! 
Thank you for reaching out!
We will be in touch shortly.